We are Altitude Balloons, the South East of England's leading balloon flight company, certified by the Civil Aviation Authority with balloon flights available not far from Gloucestershire! Join us for a few hours for an experience that you will never forget. Our flying area is an easy drive straight down the A40, and it couldn't be easier for you to get to us. Our meeting point is in Oxford - an easy journey from Gloucestershire. Jump in our hot air balloon basket and enjoy some of the most beautiful scenery in the country, right on Gloucestershire's doorstep.
Your pilot is there to act as host, answer any questions or queries you may have, and ensure that your flight is an experience that will stay with you for many years to come.
"Dear Ian, Just a note of thanks for a wonderful balloon experience last Wednesday evening. It is something I had always wanted to do, and Sarah's present made it possible. Thankyou to you, and all your team, for a truly unforgettable occasion."
Malcolm Barlow, Sheepscombe, Gloucestershire (letter from Malcolm)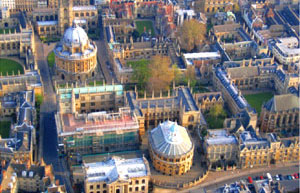 Whichever direction our hot air balloon flight takes us you are guaranteed a fascinating trip - over a truly beautiful corner of the country just a stone's throw from Gloucestershire.
If a balloon flight over the Cotswolds is more your bag and you would like to fly in the Tetbury or Cirencester area of Gloucestershire then why not try Ballooning in the Cotswolds