We have flown many passengers from Slough on our hot air balloon flights, although Slough itself is within Heathrow Airport's airspace and therefore we can't fly from there specifically.
Virgin Balloon Flights, who has taken over our flight operation in the area, have plenty of choice close by but well away from that very busy airspace!
Flights go from Henley, Buckinghamshire or Oxford – all are an easy car journey from Slough. Fly with us and enjoy some of the most beautiful scenery in the country, right on Slough's doorstep.
Your pilot will always be there to act as host, answer any questions or queries you may have, and ensure that your flight is an experience that will stay with you for many years to come.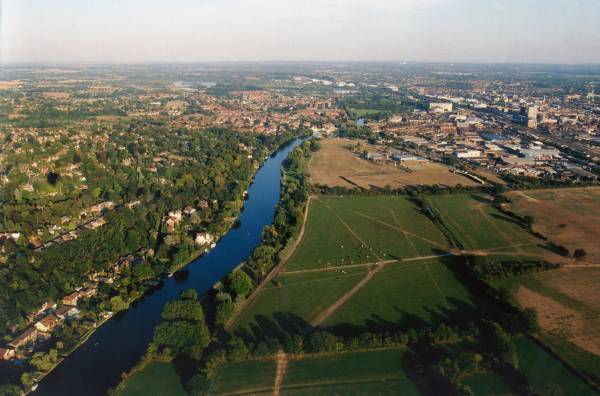 "What a great way to start the day. A very tranquil flight and a great soft landing, too. Our pilot Ian was great and made us feel very secure and involved. I would recommend it to anyone!"
Kristian Winslade (from our Comments Book)
Or alternatively from Slough, take the M4 Motorway just a couple of junctions to Reading and go ballooning in Berkshire with views of the River Thames nearby with Virgin.