VIP Champagne Hot Air Balloon rides & flights for Slough, Berkshire
Welcome! Altitude Balloons is the South East's leading balloon company, certified by the Civil Aviation Authority, with years of experience. Sadly Slough is within Heathrow Airport's airspace so we are not able to offer balloon flights from Slough. However our balloon rides area is only a short hop up the M40, and it couldn't be easier for you to get to us. Our flights go from Henley, Buckinghamshire or Oxford – all are an easy car journey from Slough. Fly with us and enjoy some of the most beautiful scenery in the country, right on Slough's doorstep.
Your pilot will always be there to act as host, answer any questions or queries you may have, and ensure that your flight is an experience that will stay with you for many years to come.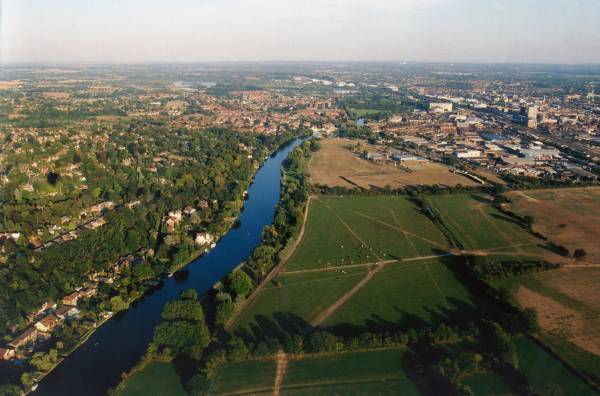 "What a great way to start the day. A very tranquil flight and a great soft landing, too. Our pilot Ian was great and made us feel very secure and involved. I would recommend it to anyone!"
Kristian Winslade (from our Comments Book)
Or alternatively from Slough take the M4 Motorway just a couple of junctions to Reading and go ballooning in Berkshire with views of the River Thames nearby with Adventure Balloons