VIP Champagne Hot Air Balloon rides & flights for Swindon, Wiltshire
Welcome to the South East's leading balloon company, Altitude Balloons, with years of experience, and located near Swindon! Come and join us at our flying area a short drive up the A420, it couldn't be easier for you to get to us. Our meeting point is the largest park in Oxford at Cutteslowe, along the the M4 motorway and a short drive up the A34. Jump in our hot air balloon basket and enjoy some of the most beautiful scenery in the country, right on Swindon's doorstep.
Your pilot will be available as your guide to answer any questions you may have and to ensure that your flight is a memory that will stay with you for many years to come.
"What a wonderful experience, all the excitement in the take-off and landing and the relaxation and peace during the flight. So gentle, so quiet, just wonderful. Everyone should try it. Thank you to Ian and his team. All very professional and enjoyable. Thank you"
Tanya Dawes (from our Comments Book)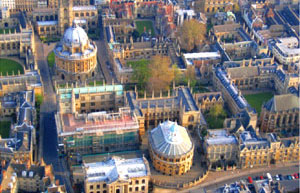 If you don't want to travel to Oxford for a balloon flight then you can try our colleagues who offer balloon rides from sites near Cirencester just north of Swindon, Ballooning in the Cotswolds